Good luck to the Redhawk volleyball team as you take on Hamlin tonight! @Hamlin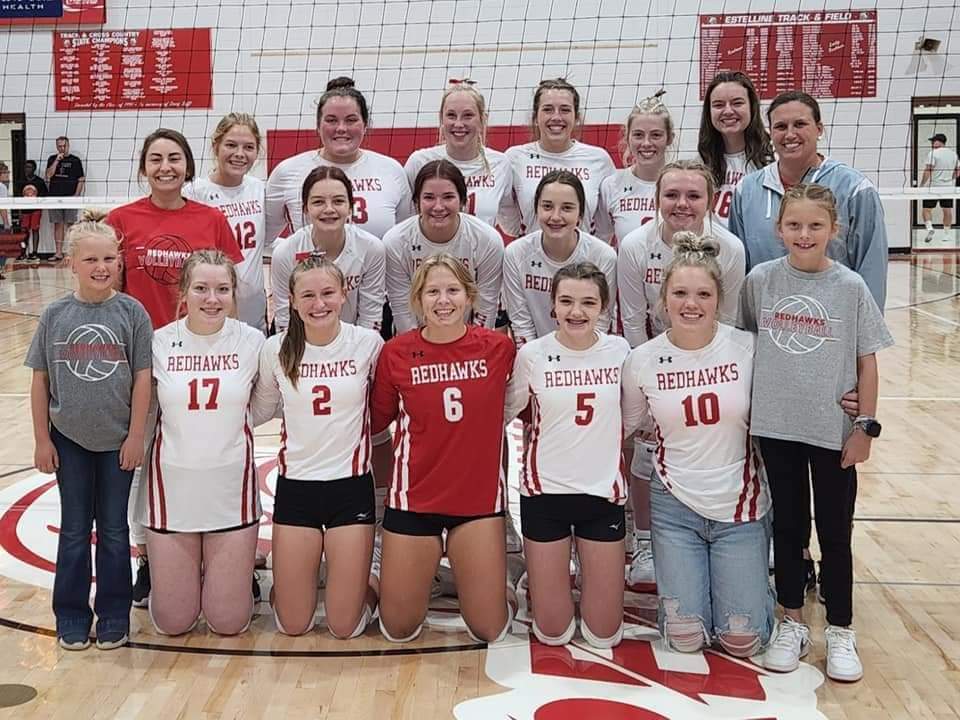 Good luck to the Redhawk volleyball team in your tournament today! @Lake Preston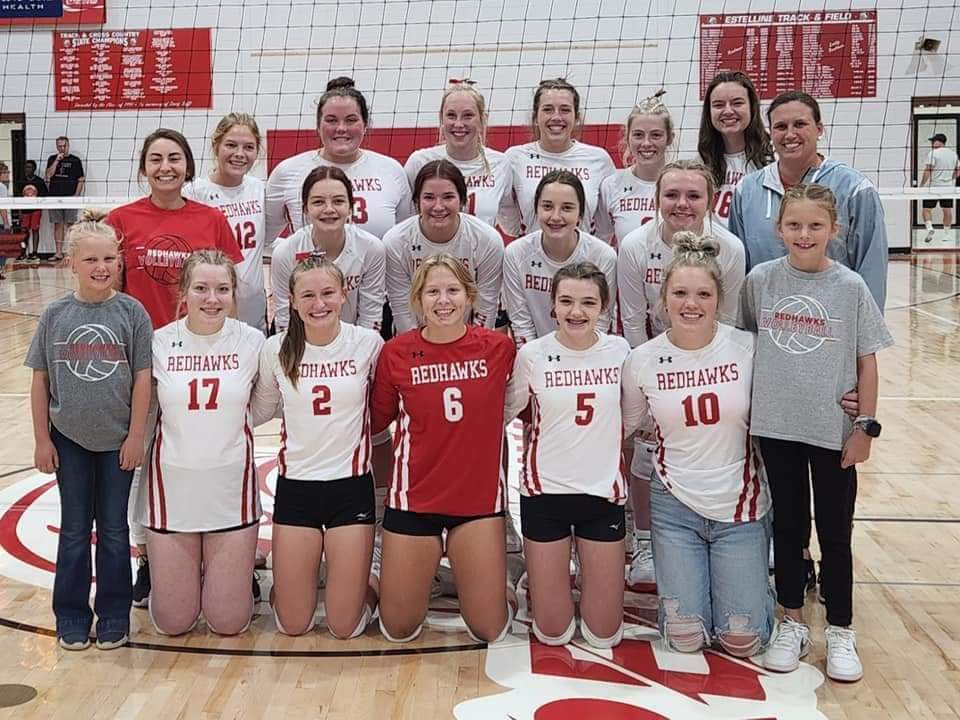 Good luck to the Redhawk volleyball team as you take on ORR tonight! @Rutland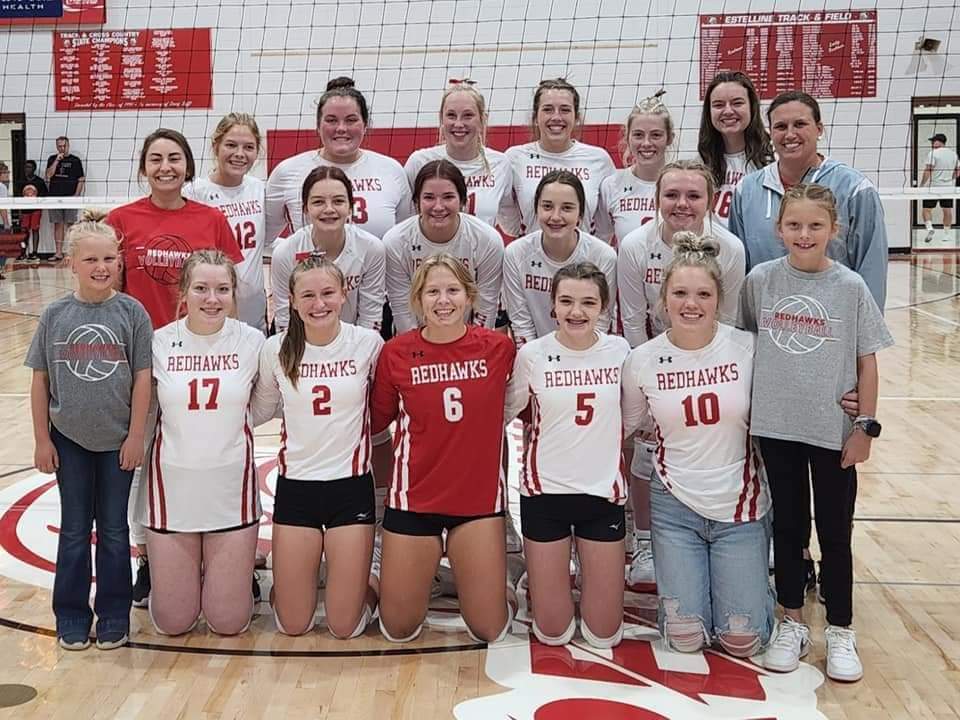 Good luck to the Redhawk volleyball team as you take on GPL tonight! @Home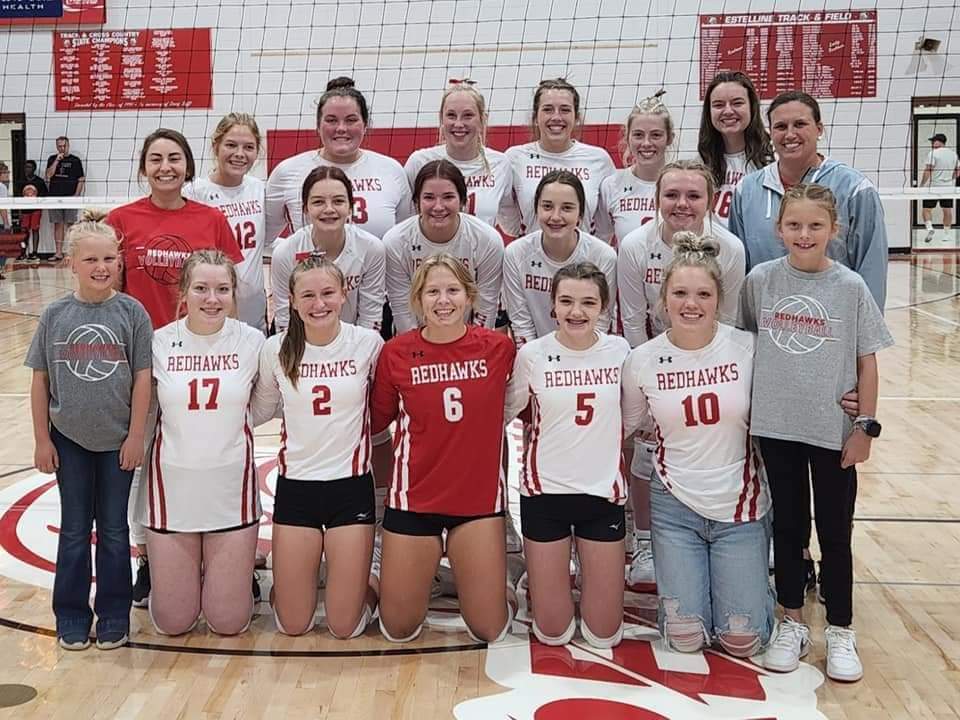 We welcome you to join the homecoming festivities to promote and celebrate our Redhawks. If you are interested in having an entry in the homecoming parade on September 30th, please contact Dr. Eric Bass at 873-2201 or
eric.bass@k12.sd.us
as soon as possible. Parade entries will line up on top of the hill north of the Estelline Nursing and Care Center. Pep rally to follow in the gym. Go REDHAWKS!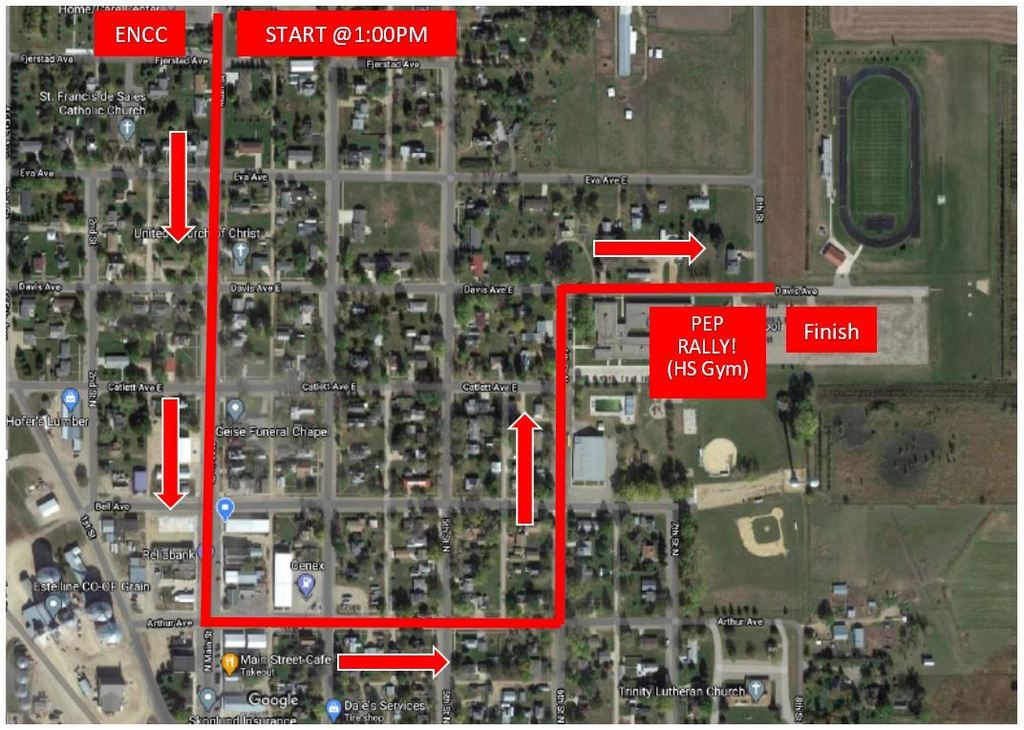 ITC Channel Update: We are waiting on a digital encoder to be installed as the old one has failed, until that time, games are not able to be broadcast on the channel. We will be broadcasting on our YouTube channel and the link can be found on the school webpage. We believe the contrast issue has been resolved.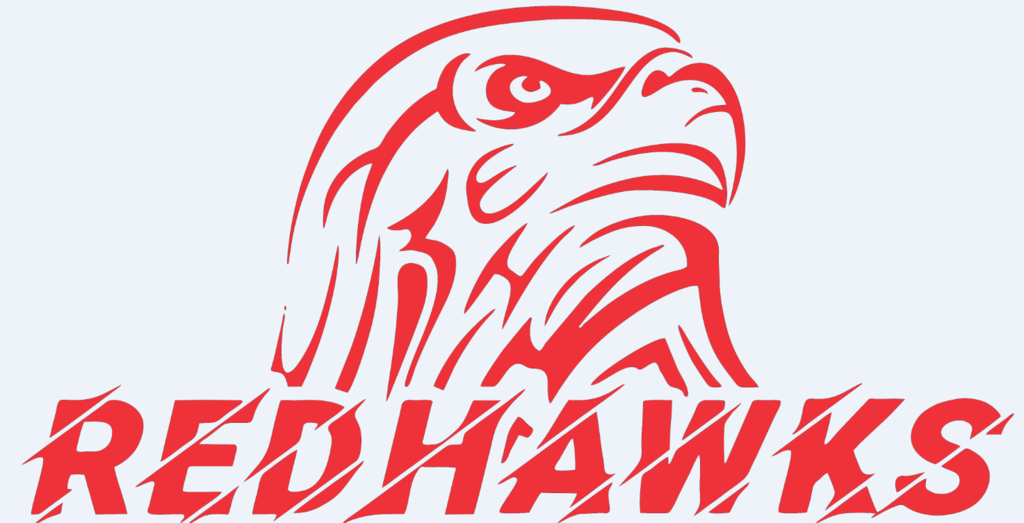 Good morning, Redhawk Families. A reminder that school dismisses this Wednesday, September 14th at 1:00PM for teacher in-service.
Good luck to the Redhawk volleyball team in your tournament today! @Clark
Good luck to the Redhawk football team as you take on Lake Preston tonight! @Lake Preston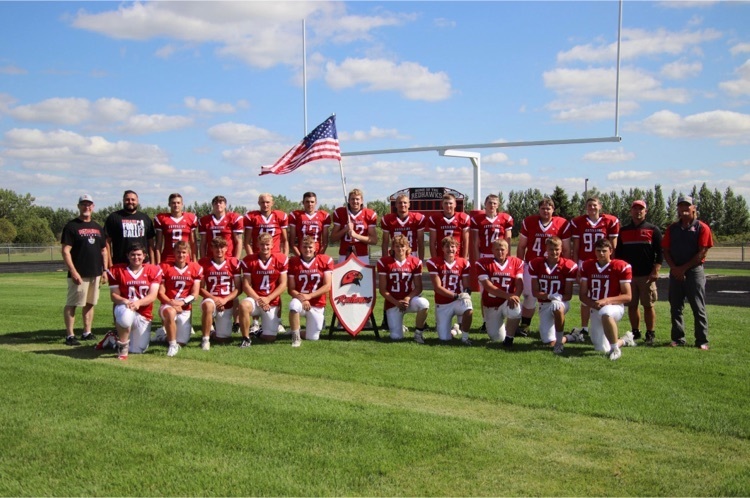 Good luck to the Redhawk cross country team as you travel to Desmet today!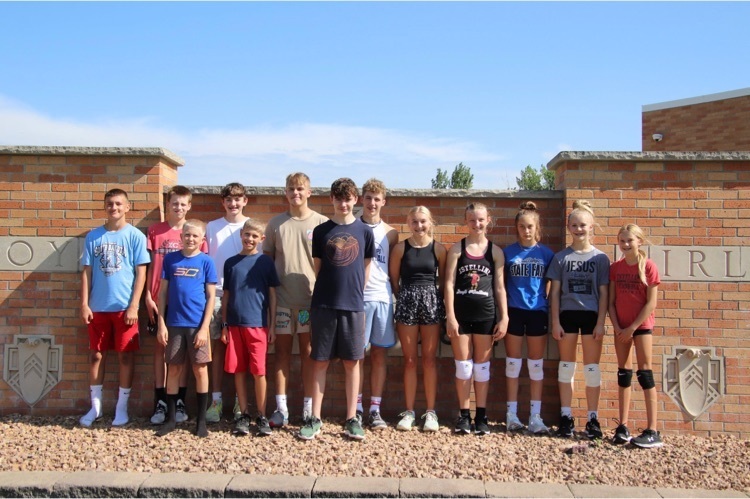 The cross country meet at DeSmet on Thursday, September 8th has been moved from a 4:00 start time to a 10:00 AM start time.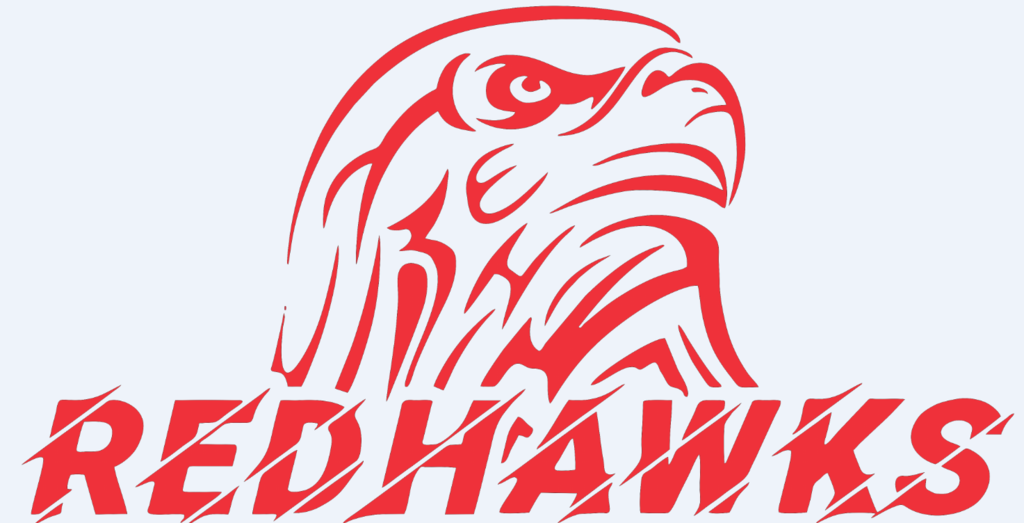 Good luck to the Redhawks volleyball team as you take on Colman Eagan! @Home

Tuesday, September 6th is the last day to order any MS/HS Football, Cheer, or Youth Football pictures.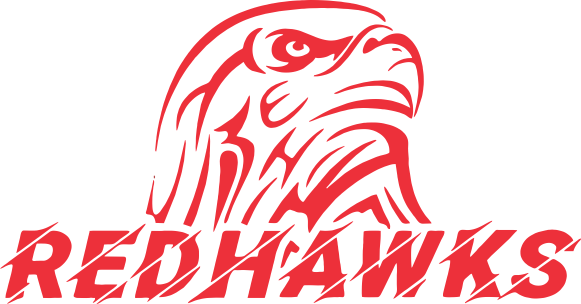 Reminder: Back to School Fair tomorrow from 8:00-4:00. Come take your school picture and meet your teachers! We hope to see eveyone tomorrow.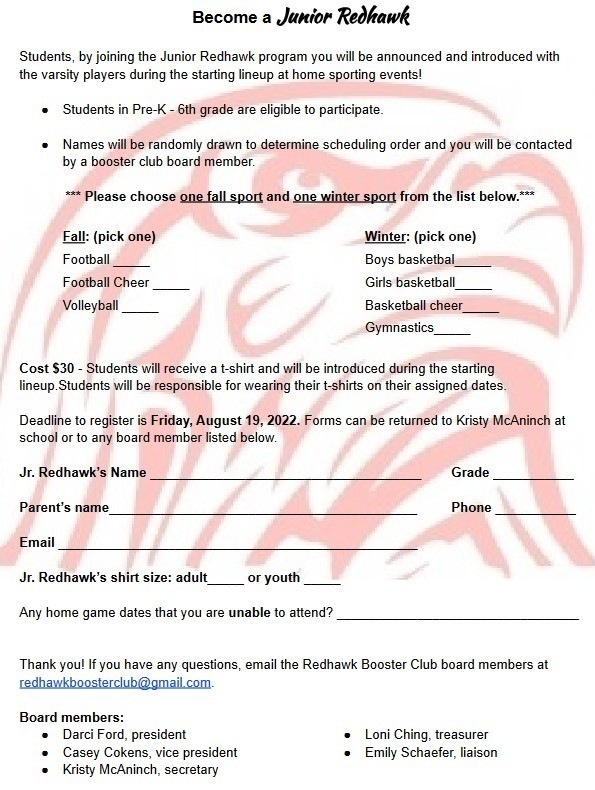 The USDA has notified schools that the free lunch program for all students will be ending with the start of the 2022-2023 school year. The Estelline School District has put together the information below for families for budgeting purposes. We encourage families to fill out free and reduced meal applications if applicable.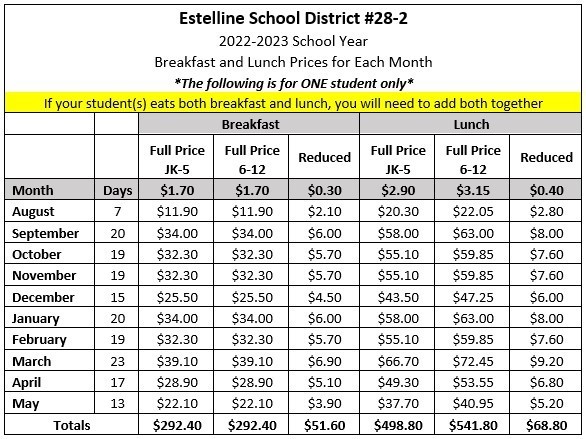 A youth Volleyball meeting will be held for girls and parents in the 3rd through 6th grades on Wednesday, August 17th at 6:00 in the Estelline Commons.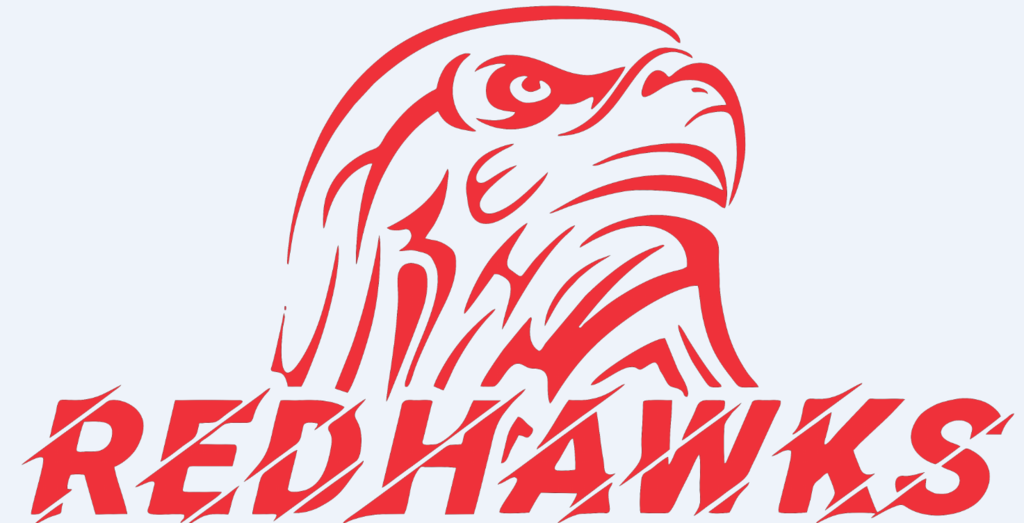 1st and 2nd grade parents: If your child is interested in Flag Football this fall, please show up at the baseball field at 6:00 on Thursday, August 11th. Cost is $25.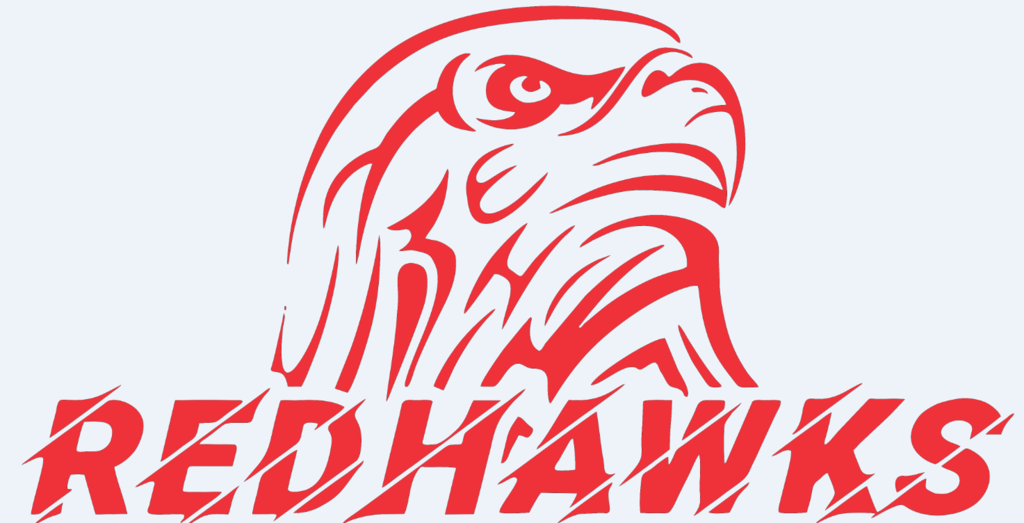 Job opening at Estelline School District!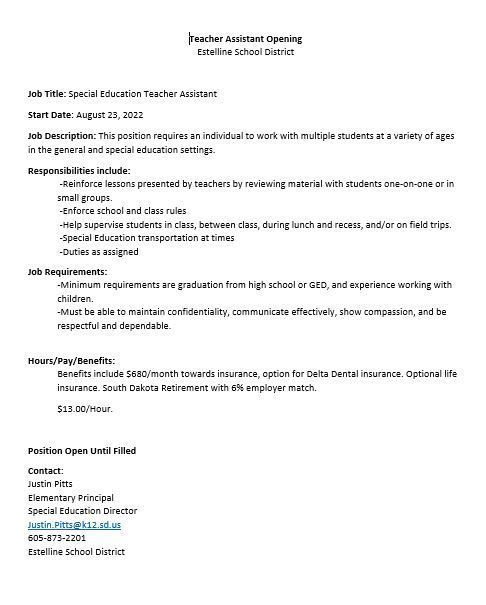 The library is open this morning, but will not be open for the normal Tuesday evening session from 5:30-6:30 (Tuesday August 2nd).